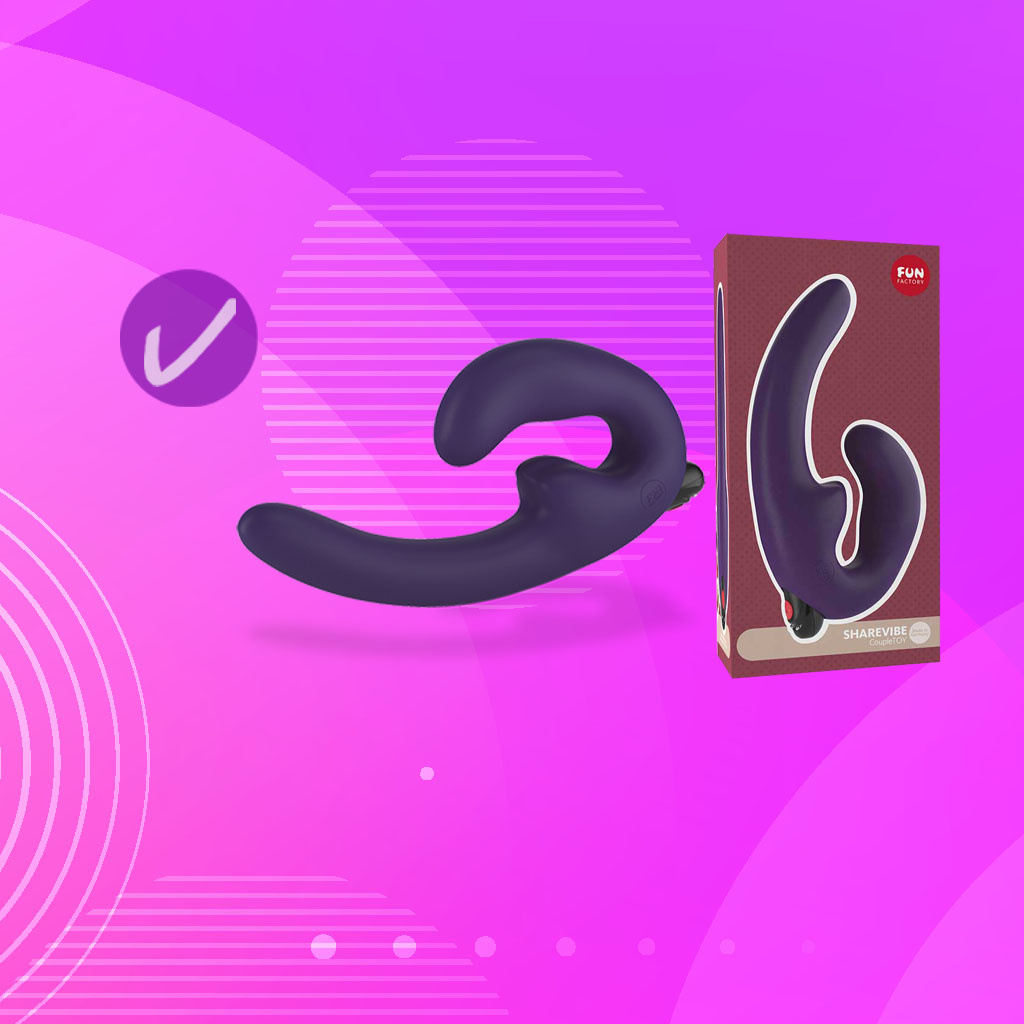 When a couple comes into the store looking for a strap on or a toy allowing both of them to be penetrated, this is the first product I recommend. My ex partner and I bought the Fun Factory Sharevibe Strapless Strap-on Dildo to spice up our sex life and it did not disappoint. She and I broke up just a month later but, even at $129.99, it was worth every penny and I have no regrets. The shorter end is a little bit fatter and sits right on the G-spot with the outer part sitting on the clitoris, ensuring the partner wearing the strap on is getting maximum pleasure, and the curve of the toy is tight enough that it will stay in even while penetrating the receiving partner. And if all of that wasn't enough, it has a 5-pattern, rechargeable, removable vibrating bullet to keep the fun going. Regardless of who was wearing the sharevibe or what position we were in, every time my ex and I used this toy we finished exhausted and satisfied. I cannot speak highly enough about the Sharevibe and continue to recommend it to all the couples I know and meet, especially when both partners like penetration.
I enthusiastically give the Sharevibe Strapless Strap-on Dildo 5 out of 5 stars, here's my breakdown of the pros and cons:
Pros: Sharevibe is mutually pleasurable because it offers penetration to both partners simultaneously, something that appealed to my ex and I as two cisgender women. The material it's made out of is soft, it's rechargeable and has a long lasting battery. The vibration options create a variety of ways to get pleasure from it and it was fairly easy to clean, especially with swipes. It is well designed to give the partner wearing it pleasure by stimulating the G-spot and the clitoris, especially while penetrating the receiving partner.
Cons: The only downside I found was it was a little bit tricky to get into both of us, but once it was in, it was amazing.