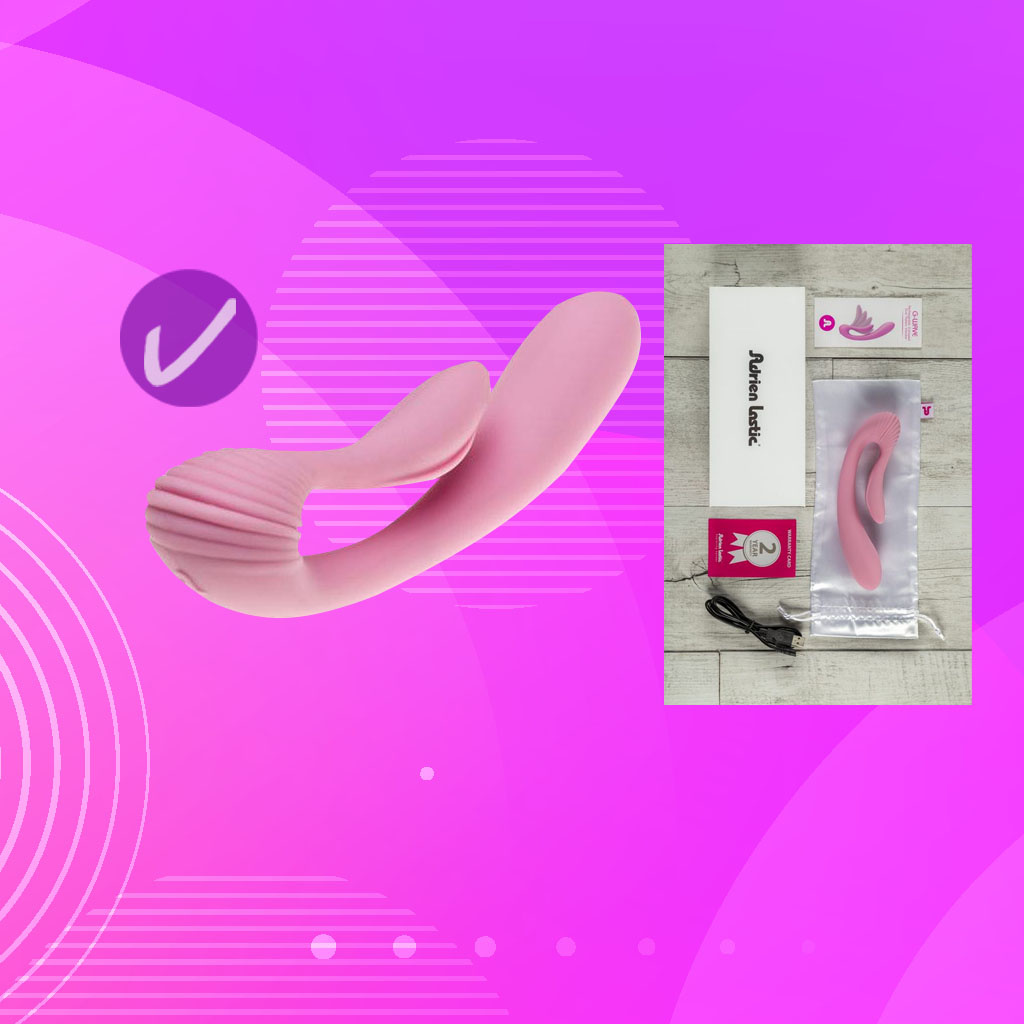 Touting its 10 vibration modes, flexible shape, and 2 powerful motors, the Adrien Lastic G-Wave is sleek and luxurious. After getting this toy, I was very excited to try it out. As promised on the package, the shape of the toy was flexible, the vibrations were quiet but powerful—I appreciate this as someone with two roommates—and the silicone material was, indeed, super soft. So, I settled into my room and pulled out some water-based lube (see my previous post, Lube 101, to guide your lube choice) and tried it out. After my first use, I was not super impressed. It wasn't that I disliked the toy, I enjoyed all of the features showcased on the package and in the advertisements, but it didn't seem any better than what I could achieve without a toy. Still, I decided I didn't want to judge this toy on one use. So, I used the G-Wave three more times prior to writing this review and it got better each time. Part of it was just learning how to best use the toy to hit all the right places, I've never used a toy shaped quite like this so once I maximized the effectiveness of the toy it was a lot of fun and extremely pleasurable.
Overall, I give it 4 out of 5 stars. Here's my breakdown of the Pros and Cons:
Pros: Overall the quality is really nice, it's super quiet, quick charging, the silicone is soft, it's easy to clean (just use toy cleaner or soap and water), and it comes with a 2-year warranty and a drawstring bag for storage! The vibrations are powerful and have 3 intensity levels and several different patterns. My favorite part of the toy is the shape and flexibility. The distorted U-shape is ideal for inserting the longer part of the toy while the shorter part to rests on the clit—this is where the 2 motors mentioned at the beginning come in, there's one at each end, meaning your clit and g-spot are both getting powerful vibrations. Additionally, the shorter end is very flexible and can be pulled away to accommodate different size vaginas, or it can be pushed toward the center and the whole thing can be inserted. Pro tip: both ways are fun, so I recommend trying out both.
Cons: The toy is only splashproof, not waterproof, meaning you can't take it into anywhere too wet, and, at first, it was tricky to learn how to use.
Overall, I enjoyed the Adrien Lastic G-Wave, I think it has a lot of great features and I will use it frequently if you invest in one you will definitely have fun and pleasurable experiences.